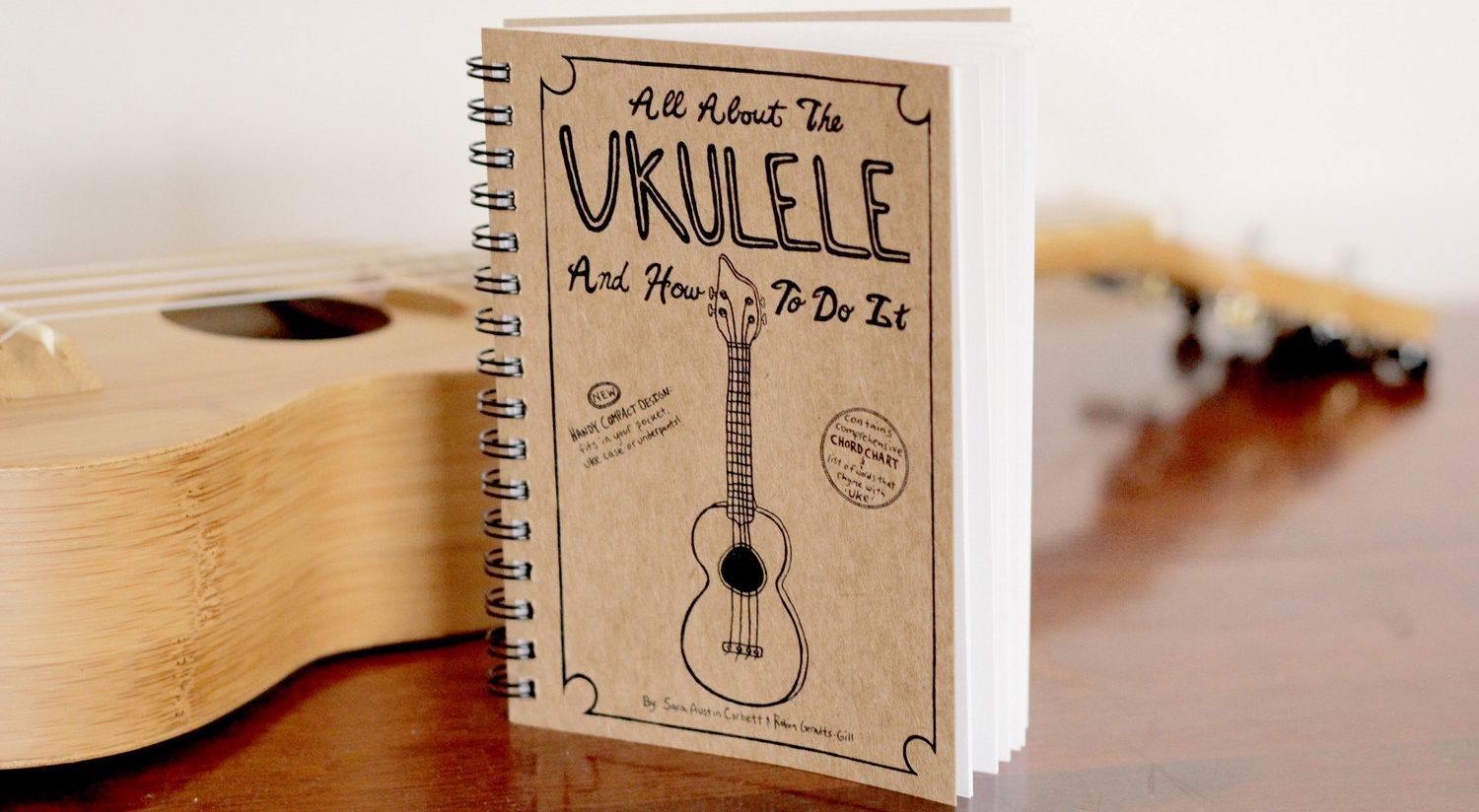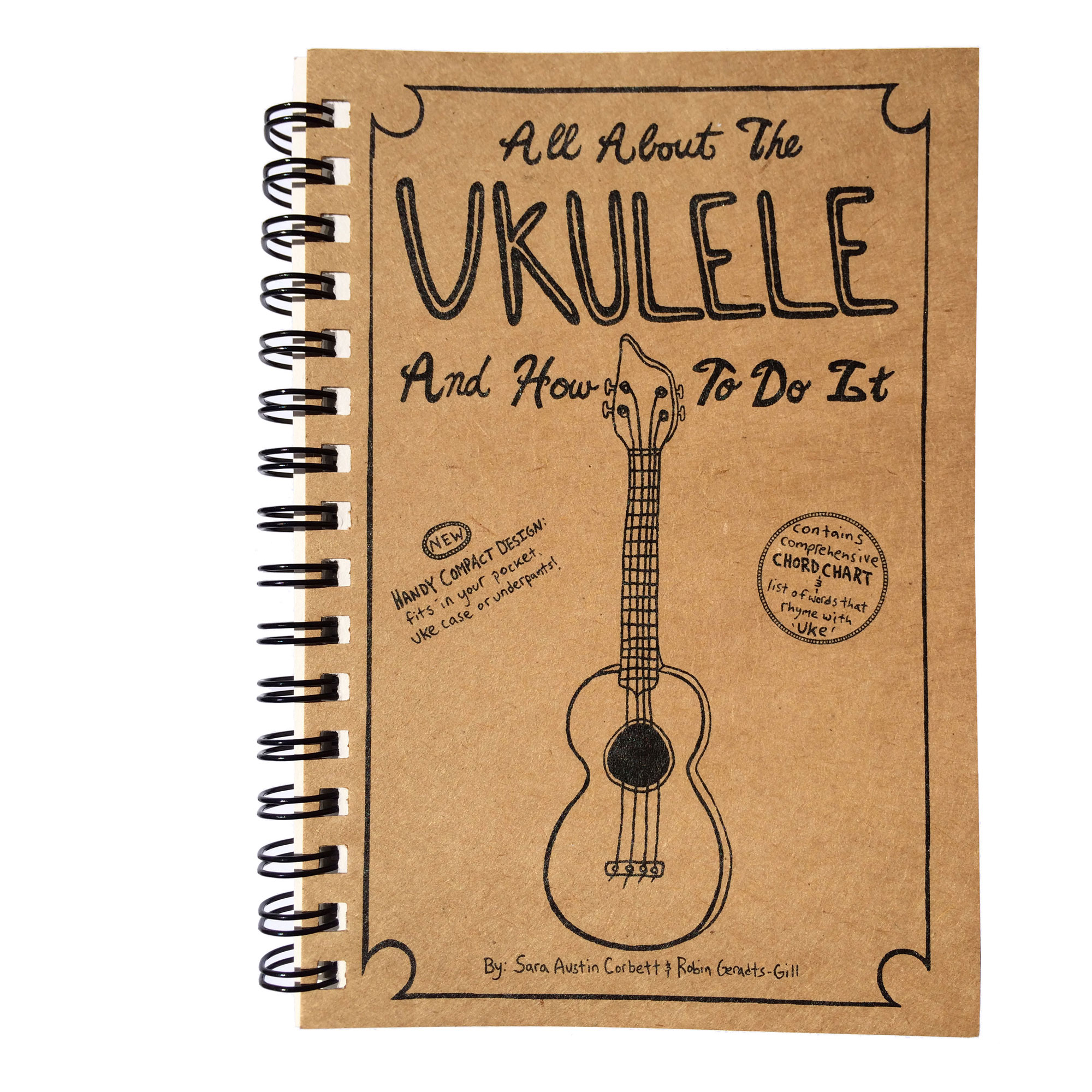 This pocket-sized, hand-illustrated how-to contains everything you need to get started with the ukulele - a comprehensive chord dictionary with an instructional guide for good uke technique, plus plenty of laughs along the way. Printed on 100% recycled paper, it's your ukulele's indispensable companion and the perfect gift for a budding uke player.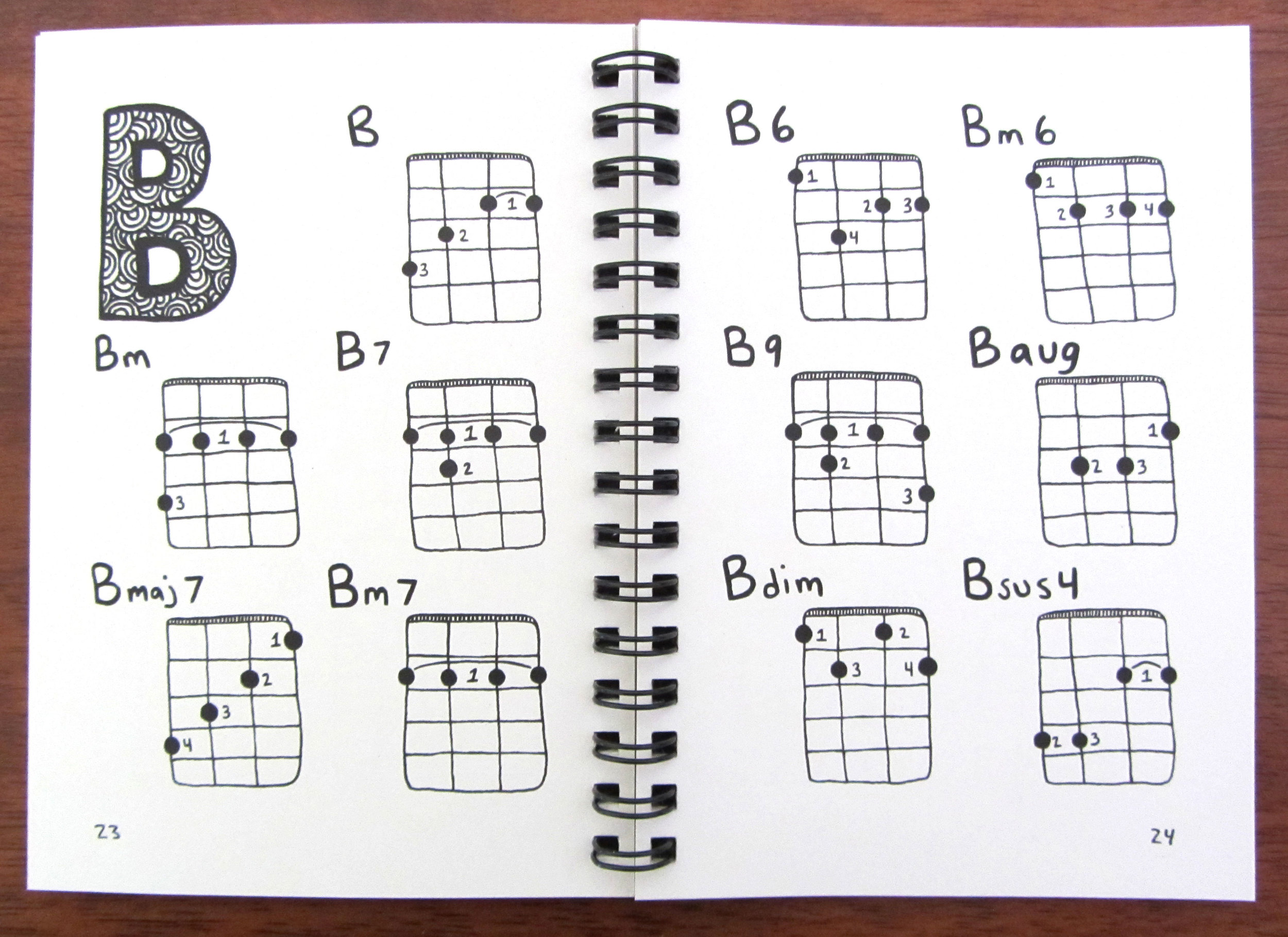 Every ukulele player, from the advanced to the novice, needs a chord dictionary.
The concept for this book sprang from that need. It's designed to fit snugly inside a ukulele case and the ring-binding means it won't close on you while you're holding a uke.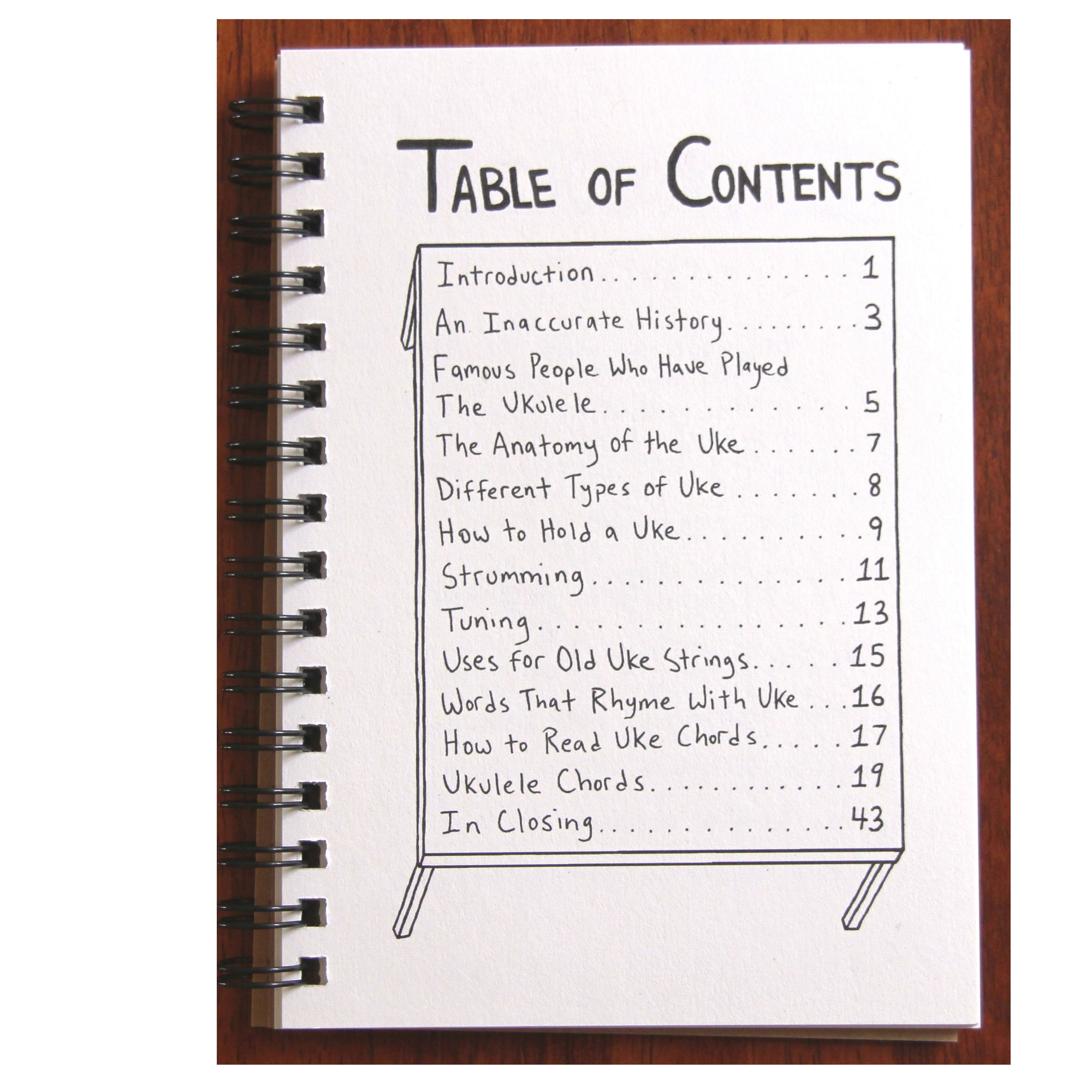 Along with the chords, the book delivers an illustrated instructional guide for beginners, plus some pages that are just for fun.
It's NOT a songbook, and it deliberately doesn't include songs because everyone has a slightly different taste in music. Instead it provides the chord shapes, and people can find all the songs they want online.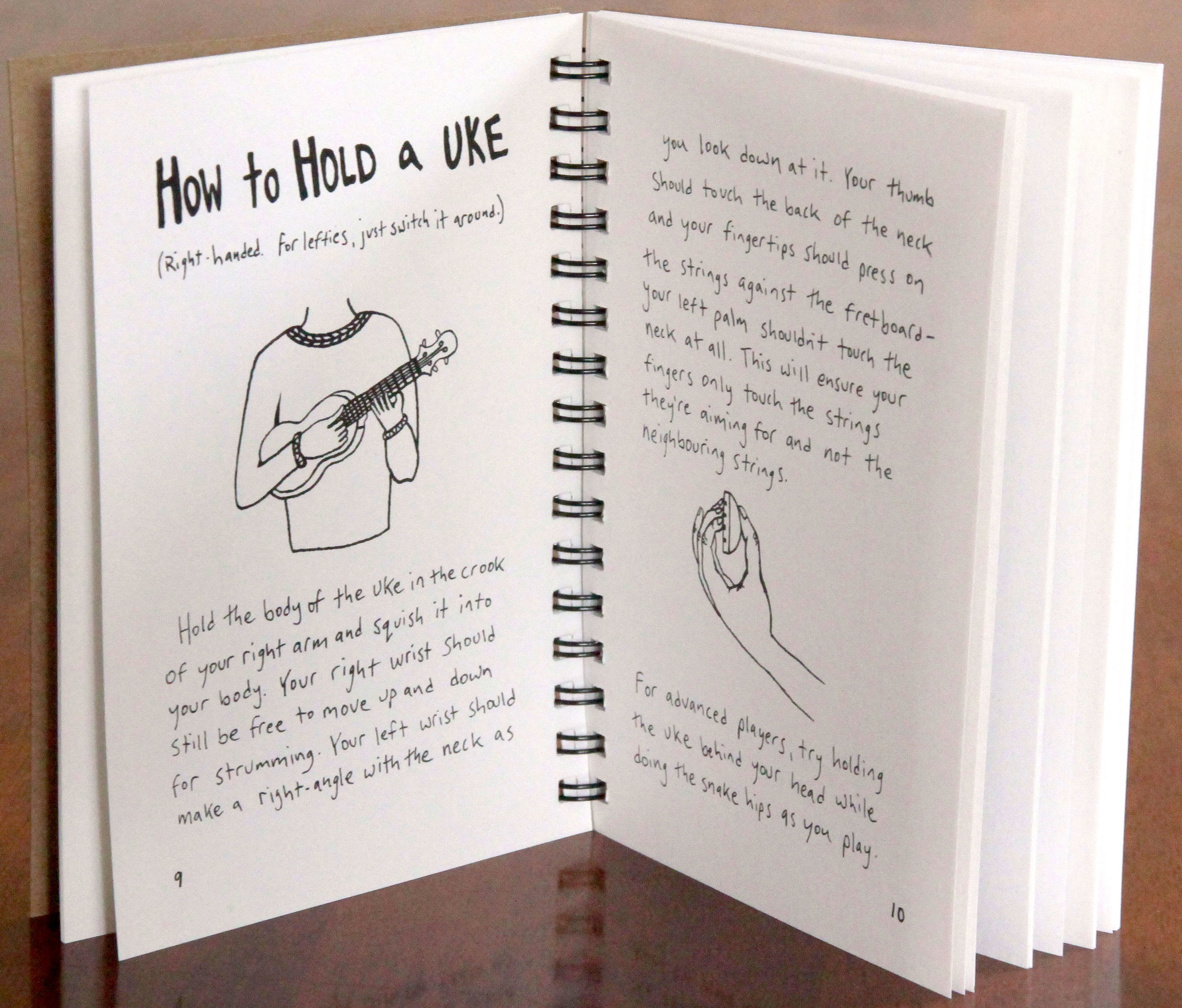 It's executed in a style that speaks directly to a ukulele-loving audience - irreverent, uncomplicated and human. It's hand-illustrated and the materials have been carefully selected to give it a hand-crafted, fine-art, 'zine' feel. It is beautiful both to see and to touch, and is thoroughly practical.
The book has an exceptionally broad appeal - it's been designed for people aged from 5 to 105 years old - basically anyone who wants to play a ukulele.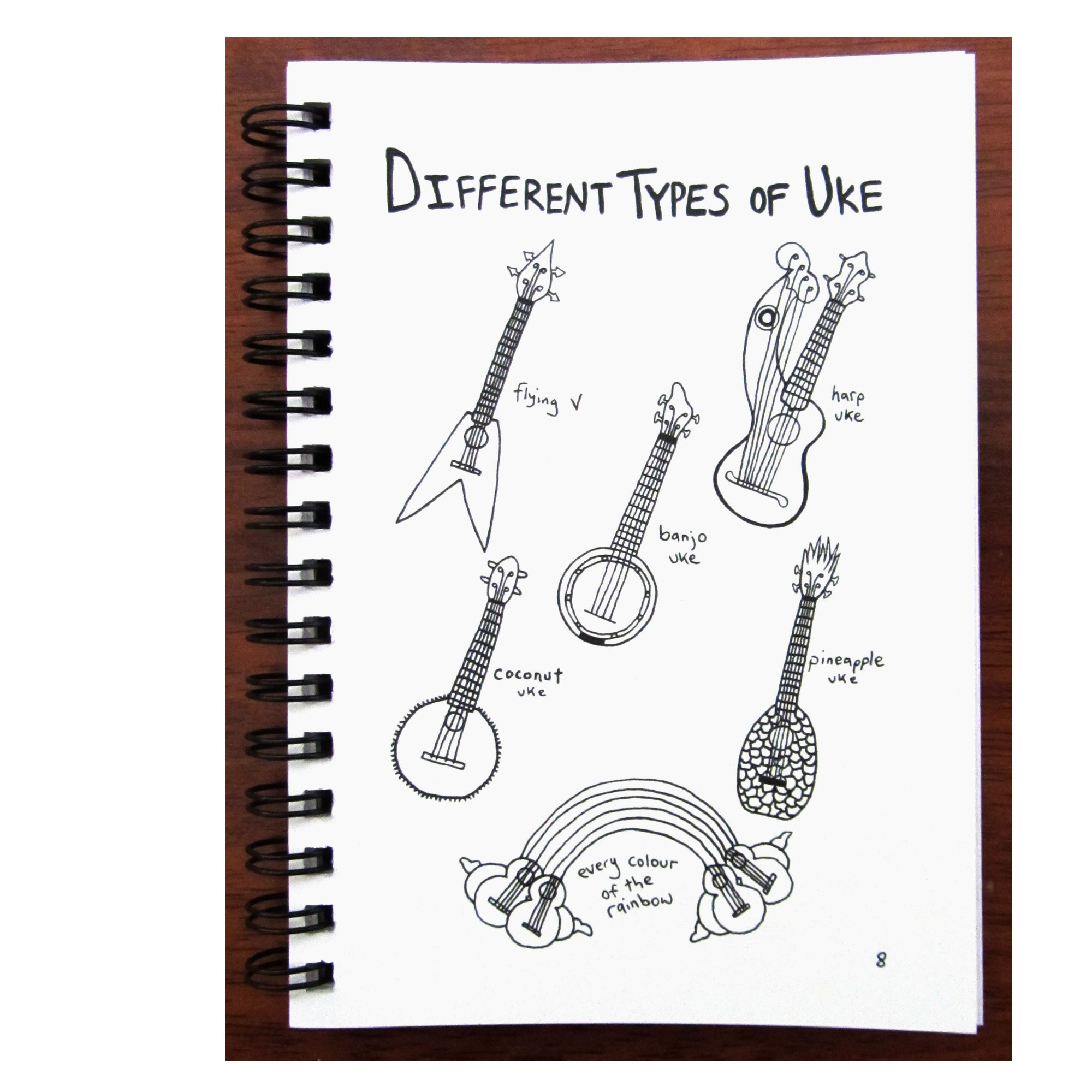 To date the book has sold strongly in both music and book stores. It's popular as a gift item, or to accompany an instrument purchase.
Since publication we've also had bulk orders from ukulele festivals, primary schools and ukulele clubs.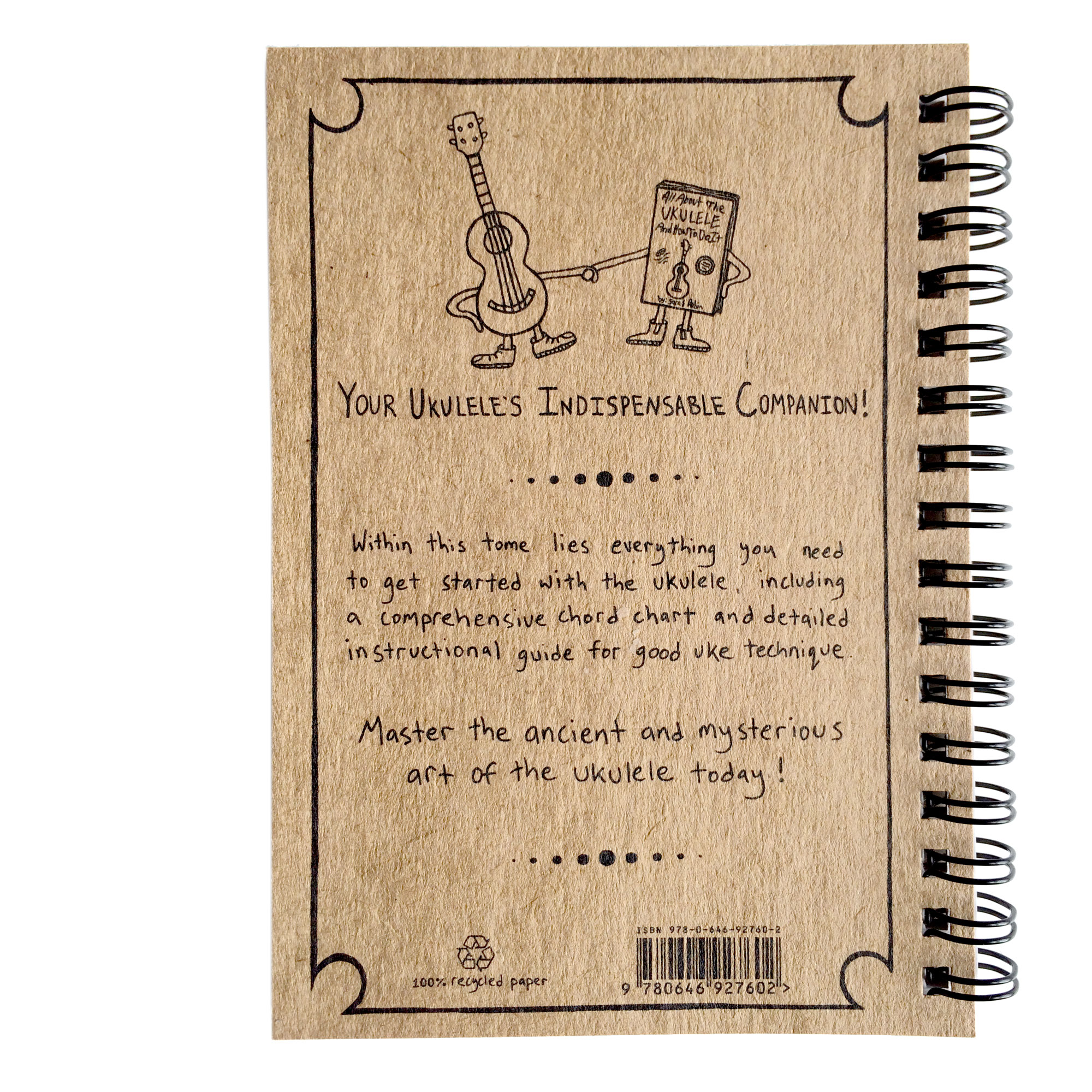 About the authors...
Sara Austin Corbett is a fine artist based in Ottawa, Canada. She has worked extensively in pen and ink drawings and since establishing Sara Austin Designs (S.A.D) in 2012 has diversified into ceramics, digital and fashion design.
Robin Geradts-Gill is a copywriter based in London, UK. He spent much of his twenties playing ukulele in pop-folk outfit The Little Stevies and now works in advertising. He has recently been involved in several film & television projects, co-founding production company Boomgate Films (who are kindly hosting this page).
Ukulele Book